Announcements & Notifications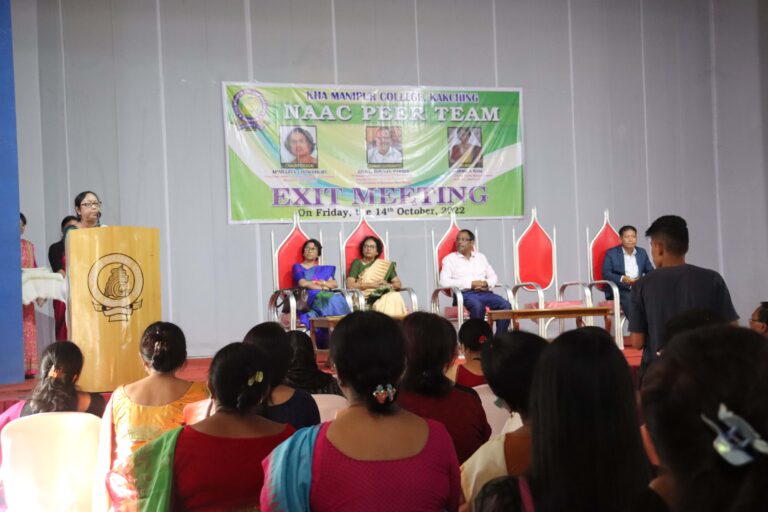 Kha Manipur College, Kakching is a B-Grade NAAC accredited College since 2016 (December). The College has 13 (thirteen) Subjects with three Streams – Arts, Science and Commerce. In addition, two B.Voc Courses open in the College are Tourism and Hospitality Management and Food Processing and Engineering (Certificate, Diploma and Degree Courses). The institution has been imparting education to students for the last more than Fifty Years under the mission "Education is Light".
Education after all means to lead out within and beyond ones present confines by bringing out latent abilities and talents.
Good teachers are required for quality education. Teachers play important roles in moulding attitudes and characters of students in an institution.
Prof. Y. Sunitibala Devi
Principal,
Kha Manipur College
KMC – Recent Activities & Posts
List of Mentor-Mentee 2022-23
Kha Manipur College, Kakching
FOLLOW US
ON
SOCIAL MEDIA
Exclusive content & updates
KHA MANIPUR COLLEGE, KAKCHING